Events /
March 30, 2023 / 19:00 (GMT+4), Online
Product Management and Marketing: Bridging the Gap
Social Discovery Group is starting a series of webinars and meetups for Product Managers and Startup Owners. We will explore the top product cases in social discovery and strategies that disrupt industries, delight customers, and drive growth. We will hear from experts who have successfully launched innovative products and learn from their experiences and insights.
In the first webinar on the 30th of March, we bridged the gap between Product Management and Product Marketing. Both should be closely tied together, but often find themselves with very different priorities and goals. We discussed the typical issues at their crossroads, defined how deep should a product manager dive into marketing, and shared inspiring product cases.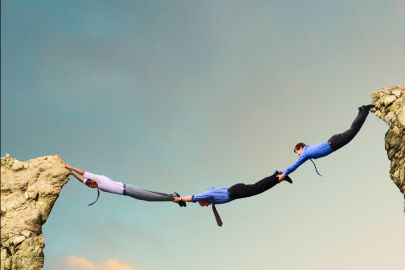 Programme
19:00
Average is a bitch: Uncovering Hidden Customer Behaviors for Better Website User Segmentation
Speaker - Andrey Kolesnikov, Product Manager of Virtual Gifts, Social Discovery Group
19:20
Product Manager vs. Product Marketing. Where Do You Draw the Line?
Speaker - Tatyana Savelieva, CEO of Journey, Social Discovery Group
19:40
The Things Product and Marketing Managers Don't Tell Each Other
Speaker - Yaroslav Sergeev, Head of MarTech, Social Discovery Group